Joshua Collins ("Mr. Josh")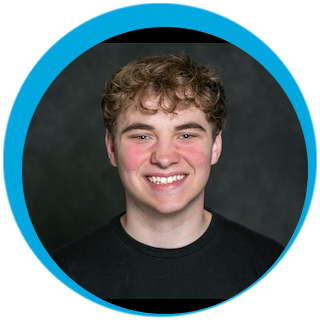 Students of all experience levels pursuing training in guitar, bass or drums
Joshua Collins, a guitarist with a musical journey that began in 2015, is a stand-out talent in the Minnesota arts community. He is not only dedicated to honing his skills through professional training in Jazz, Rock, Broadway, and Pop but also frequently shares his musical talents with Aspire Music Academy in our productions. Because of all his training, Josh has been able to apply himself to many different community theaters including Open Door Community Theatre, Ashland Productions, Apple Valley High School, Inver Grove Heights Community Theatre, and Lakeshore Players Theatre.
Josh has been teaching private lessons since 2020, instructing in guitar, bass, and drums to equip people to be able to play for anything they might want. Most recently, he taught three young performs to perform as live band members (playing guitar, bass and drums) in the Open Door production of School of Rock. Josh is ready to get behind his students and support them in any way he can!
Josh's LinkedIn profile can be found
here.