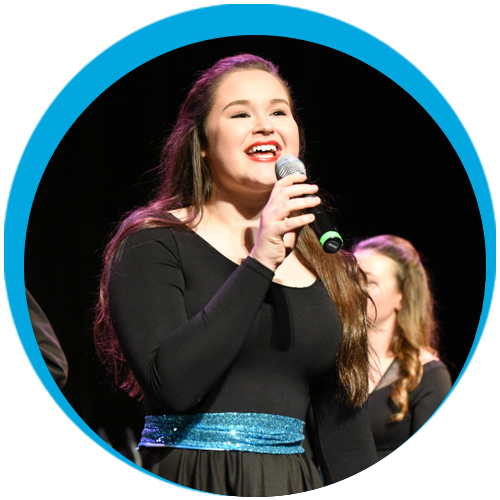 Enrollment Is Open
for Fall Term 2023!
See below for information about Fall Term

We can't wait to start performing with you all!
Enrollment Information:
Aspire Music Academy anticipates rehearsing our full set of groups for Fall Term 2023. On occasion, we do combine groups to achieve appropriate numbers and educational level.
Aspire offers tuition assistance for anyone needing financial support to take part. We will accommodate everyone who wishes to be with us! If you would like to explore tuition assistance, please write to us at
info@aspiremusicacademy.com with "Tuition Assistance" in the subject line.
Joining an Aspire experience is a great way to connect with others while enjoying music with both new and old friends!
Fall Term 2023 for Youth Groups (September through December 2023):
Fall Term is a four-month commitment and runs from the week of September 11 through mid-December 2023. Performers pay a monthly tuition fee for their instruction, based on grade level (or age) and the group joined. Families paying for an entire youth term in advance receive a 5% discount on tuition for the term. Any applicable discounts appear on our online payment portal, which is a part of the enrollment process. For those choosing recurring payments, timing of those payments is also shown on the enrollment site.
Grades K-2 - Dynamites: $79 per month – four payments: total of $316

Grades 2-3 - Sparks: $89 per month – four payments: total of $356


Grades 4-6 - Crescendos: $89 per month – four payments: total of $356


Grades 6-9 - Momentum & Intensity: $99 per month – four payments: total of $396

Grades 9-12 - Impact & Adrenaline (rehearsing twice a week): $119 per month – four payments: total of $476
Aspire for Adults:
Adult performing groups are not organized by terms and do not follow the school year schedule. Adults who enroll remain enrolled through the 2023-24 season. Simply continue by the month as long as you are an active member:
Adults (Encore): $55 per month - join or withdraw as needed
Additional fees may apply for costumes, music and supplies, appropriate to each age and performance level.
Details about groups for Fall Term 2023:
The Impact & Adrenaline groups and the Momentum & Intensity groups may be combined depending on numbers & appropriate educational level.
Our rehearsal times for next term have been adjusted for some groups. Please see the links below for more information.


Details about audition requirements:
Aspire performance groups (Impact & Adrenaline) require an audition to join for all performers - both new and returning. Auditions for these groups will be held in early September. If you wish to join a performance group, please enroll for that group and you will be contacted with audition information.

Aspire recreational groups (Dynamites, Sparks, Crescendos, Momentum, Intensity, Encore) do not require an audition.
Rehearsal times:

Rehearsal times for each group are listed on the Youth Programs & Groups and Adult Programs & Groups pages and updated on the calendar located on the Resources page once the term begins. Returning performers are encouraged to check the schedule information on our groups pages and on the enrollment portal. As always, we will adjust schedules to accommodate our performers and families to the best of our ability.