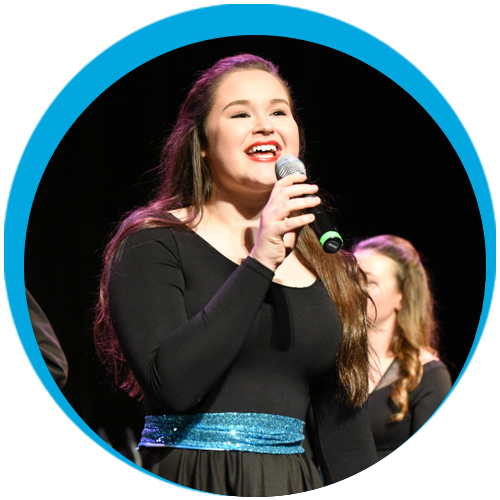 Enrollment Information:
Aspire starts 2018 with more fabulous performing opportunities than ever before!
In addition to the continuation of our groups from Fall Term, we will be starting up our Impact group, a mixed girls and boys performance group for grades 6-9.
The other exciting news is that our very own Miss Lori will be directing the Broadway revue Stars on Broadway 4 for Woodbury Community Theatre (WCT), playing in March 2018. Aspire is arranging our Winter and Spring terms for 2018 into a single 5-month experience (early January through early June), with our usual Aspire rehearsals fitting alongside the rehearsals and performances for Stars 4.
Details about audition requirements:
Performers new to Aspire performance groups are required to audition.
Aspire recreational groups do not require an audition.
Stars on Broadway 4 (a/k/a Stars 4 - Rockin' Broadway) requires an audition (as do all MCAC/WCT shows). Auditions will be December 30 or January 2,4,5. You can sign up at : merrillartscenter.org
Performers should be able to take part in both experiences and continue performing all the way through the end of the school year!
Aspire will be scheduling performances for March as well as May and early June.
The five-month Aspire Winter/Spring Term rates (early January through early June) appear below.
Students in Aspire Music Academy pay a monthly tuition fee for their instruction, based on grade level and the group joined:
Grades 1-3: $65 per month – five payments: total of $325

Grades 4-6: $75 per month – five payments: total of $375

Grades 6-8: $85 per month – five payments: total of $425

Grades 9-12: $95 per month – five payments: total of $475
Families paying in full for a term in one payment receive a 10% discount on tuition for that term. Discounts appear on our online payment portal, which is a part of the enrollment process. For those choosing recurring payments, timing of those payments is also shown on the payment portal.