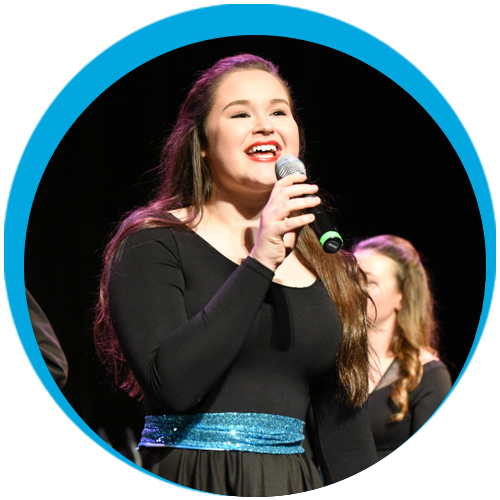 Welcome to Aspire's 2021 Winter-Spring Term!
Enrollment is open!
We can't wait to start singin' & dancin' with you all!
Enrollment Information:
Aspire Music Academy will operate in a "hybrid" model for our Winter-Spring 2021 term. Performers wishing to take part in person can join us for a "socially distanced" experience, with proven health and safety practices we have honed during our summer camps and intensives. Performers may also opt to take part online in the same rehearsals. You make the choice that fits best for you and can change from in-person to online or back again at any point. See below for our full set of health and safety procedures.
Aspire offers tuition assistance for anyone needing financial support to take part. We want to accommodate everyone who wishes to be with us! If you would like to explore tuition assistance, please write to us at
info@aspiremusicacademy.com with "Tuition Assistance" in the subject line.
Especially now, we know people need a chance to connect and feel a part of something. Joining an Aspire experience is a great way to connect with others while enjoying music with both new and old friends!
Winter-Spring Term for Youth Groups (January through May 2021):
Winter-Spring term is a five-month commitment and runs from the week of January 11th through mid-May. Performers pay a monthly tuition fee for their instruction, based on grade level (or age) and the group joined. Families paying for an entire youth term in advance receive a 10% discount on tuition for the term. Any applicable discounts appear on our online payment portal, which is a part of the enrollment process. For those choosing recurring payments, timing of those payments is also shown on the payment portal.
NEW! Grades K-1 (Dynamites): $75 per month – five payments: total of $375

Grades 1-3 (Sparks): $75 per month – five payments: total of $375


Grades 4-6 (Crescendos): $75 per month – five payments: total of $375


Grades 6-9 (Momentum): $85 per month – five payments: total of $425

Grades 6-9 (Impact): $85 per month – five payments: total of $425

Grades 9-12 (Adrenaline): $85 per month – five payments: total of $425
Additional fees may apply for costumes, music and supplies, appropriate to each age and performance level.
Aspire for Adults:
Our Adult performing experience for Winter-Spring 2021 Term is a special new recording studio offering called "STARS In Studio"!
Our regular Encore adult group will be on hiatus for the term. Adults are encouraged to audition for STARS In Studio. We will be having a blast recording commercial-quality tracks this term!
Details about audition requirements:
Performers new to Aspire performance groups (Impact, Adrenaline) are required to audition.
Aspire recreational groups (Dynamites, Sparks, Crescendos, Momentum) do not require an audition.
The STARS In Studio experience requires an audition.

Rehearsal times:

Rehearsal times for each group are listed on the Youth Programs & Groups and Adult Programs & Groups pages and updated on the calendar located on the Resources page. Please note: Our 2020-2021 schedule has been adjusted to reflect changes in schedules for local schools. Returning performers are encourages to check the schedule information on our groups pages and on the enrollment portal. Most groups have different rehearsal times than previous seasons. As always, we will adjust schedules to accommodate our performers and families to the best of our ability.
Commitment to Health and Safety
Your safety is our number one concern and we will do everything that we possibly can to create a safe and healthy environment for all of our participants. Our health and safety procedures are well-established and were used for all our summer camps and intensives. For those wishing to participate online, every rehearsal will be available via online Zoom meeting. Performers may change from in-person to online or back again whenever they wish.

For those participating in person, we will:

● Follow the most current safety guidelines from the CDC, Local & State Governments
● Maintain recommended distancing throughout the available spaces at all times
● Mark doors with entrances and exits so that we can maintain a healthy social distance
● Use masks where recommended (we will have extra masks as needed)
● Take a "touchless" temperature check of all participants upon entry
● Provide hand sanitizer and ask that everyone clean and sanitize their hands as they enter the building & move from one space to another
● Use green spaces outside our facility as much as possible (weather permitting)